EVOLute ONE-ON-ONE coaching: customized SUPPORT on your growth JOURNEY
OUR SUITE OF LEADERSHIP AND PERSONAL COACHES WILL GUIDE YOU ON YOUR PATH
The core of our work at Evolute is to support people on their individual journeys of growth and development, and next to classic training, coaching and facilitation work in group or 1:1 settings we might consciously and deliberately support people when they want to use legal psychedelics (psilocybin-containing truffles) during our on-site retreats in the Netherlands. However, our core work is the facilitation of deep inner work, and this can be done with precisely attuned process work, somatic approaches and/or deep or "transformational" coaching without any substances. 
So to those interested to receive business, personal or leadership coaching beyond the EvoLEAD program we offer private 1:1 Evolute coaching à la carte. This can be a continuation of your EvoCORE or EvoLEAD program journey with further 1:1 integration coaching, or it can be a stand-alone coaching around your personal, business or leadership coaching questions. It could also be a way for you to "test the waters" so to speak before embarking on a retreat program with us, so you can get to know us and our approach better.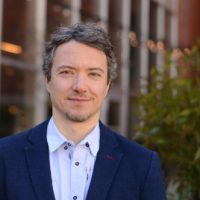 Christopher Kabakis,
Head of the Evolute Coaching Team
CURIOUS?
LET'S HAVE A CHAT...
We invite you to schedule a call with us. Together, we can delve into any questions or concerns you might have. We can explore whether 1:1 coaching with the Evolute Institute coaching team is right for you at this time, which of our coaches might be the best fit, and ensure you feel confident about and ready to embrace this transformative coaching experience.
What is the question you bring?
Why am I not fulfilled although I have achieved so much already?
Authenticity & Clarity
Re-orientation, deepening of purpose & self-knowledge, aligning mind, heart & body, building clarity about "what's next"
Work eats my life. How can I be calmer and less stressed?
Resilience & Balance
Addressing stress, improving performance, finding a new balance & peace, cleaning up old baggage, getting unstuck, gaining aliveness & strength
How can I become better at relating, feeling & communicating?
Connection & Perspective
Accessing multi-perspectivity & our own inner multiplicity, reducing identifications, accessing deeper relationality, empathy & attunement
I'm curious & want to explore the depths of my mind. Who am I? What is this all about?
Conscious awareness & Wisdom
Accessing new spaces, expanded mindset, broader goals, fostering wisdom & systems awareness, exploring mind at large
"We support you in unfolding your potential towards a life of vitality, connectedness, balance, creativity, and overall flourishing."
DMITRIJ ACHELROD
LEADERSHIP COACHING AND FACILITATION
NAOMI STUBBÉ
BREATHWORK & FACILITATION
PATRICK LIEBL
INTEGRATION & FACILITATION LEAD
CHRISTOPHER KABAKIS
LEADERSHIP COACHING AND FACILITATION
RIANNE
MEDICAL LEAD & FACILITATION