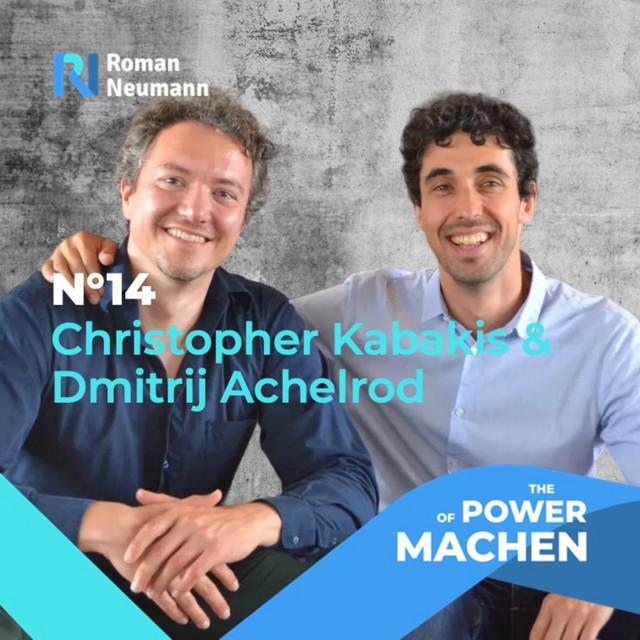 Wie sähe die Welt aus, wenn mehr Menschen die psychedelische Erfahrung machen würden? –


"The Power of Machen"-Podcast mit Roman Neumann
Im Gespräch mit "The Power of Machen"-Podcast Host Roman Neumann
Die Gründer des Evolute Institutes hatten das Privileg, mit Podcast Host Roman Neumann über ihr Herzensthema zu diskutieren: Wie können wir durch innere Arbeit nicht nur bessere Führungskräfte werden, sondern auch unsere Beziehung zu uns selbst, zu unseren Mitmenschen und sogar zum "großen Ganzen" auf eine tiefere, bedeutungsvollere Basis stellen? 
In einem tiefgehenden Gespräch, geleitet durch die einzigartigen Fragen von Roman, wurde das Thema der psychedelisch-assistierten inneren Arbeit in einen holistischen Kontext gestellt. 
Hier eine von Roman inspirierte Podcast-Beschreibung:
Die Erwartungen an Führungspersönlichkeiten und Unternehmer sind enorm und nehmen ständig zu. Sie sollen langfristig denken, aber kurzfristige Ergebnisse liefern, sich einerseits stark und andererseits zugänglich zeigen. Sie müssen Regeln festlegen, gleichzeitig jedoch Kreativität und Freiheit ermöglichen. Wenn man dann noch die Einflüsse unserer komplexen Welt berücksichtigt, fühlen sich viele rasch überlastet.
Dmitrij Achelrod, PhD und Christopher Kabakis unterstützen im von ihnen gegründeten Evolute Institute Führungskräfte, die diese Spannungen spüren und sich ihrer bewusst sind. Das Evolute Institute möchte seinen Klienten helfen, zu lernen, nicht nur "damit umzugehen", sondern auch eine Beziehung und Verbindung zu diesen Spannungen aufzubauen. Wer lediglich lernt, mit eigenen Emotionen wie Wut, Angst oder Ärger "umzugehen", findet leider oft eine Lösung im Rückzug, sei es räumlich oder persönlich. Dennoch sind wir alle miteinander verbunden und sogar das Einsiedler-Leben mit Gemüsegarten im Hinterhof wird von der klimawandelbedingten Trockenheit irgendwann betroffen sein.
Wer hingegen eine Beziehung zu sich selbst aufbaut, wird zunehmend in der Lage sein, den schmalen Grat zwischen Verantwortung und Selbstfürsorge auszugleichen und viel mehr zurückgeben können als er / sie glaubt – sei es durch Taten oder eine liebevolle und fürsorgliche Einstellung sich selbst und dem Leben gegenüber.
Dmitrij und Christopher begeben sich mit Roman auf eine wirklich psychedelische Reise und diskutieren unter anderem:
Coaching, Körperarbeit, Bewusstseinserweiterung…: Wie gelingt die Selbstexploration?
Kognitiv & rational vs. transpersonal & spirituell: Was unterscheidet reines Wissen von echter Erfahrung – und woher schöpfen wir letztendlich unsere Kraft?
Techniken zur Selbstfindung und das große Ganze: Wie können neu gewonnene Erkenntnisse in den Alltag integriert und dort umgesetzt werden?
Jetzt in den Podcast reinhören auf Spotify, Apple Podcast oder Google Podcast
If, after listening, you'd like to become part of a pioneering group of entrepreneurs, organisational leaders & change-makers who embark on this journey of intentional inner work with altered states of consciousness, check out one of our retreat programs or schedule an exploratory call. We'd be glad to get to know you. 
Want to find out more about our work or participate in one of our programs? Schedule a call with us here
Sign up to our newsletter to receive the entire 8-part article series on inner work